With all of the snow days these past two weeks….
I didn't get the chance to send the practice test and answer key home for the upcoming Module #4 End-of-Module Assessment that will take place Thursday, Feb 27th.
Here is a word doc of the practice test from the state website. I usually add some of my own notation to the questions and answers. The actual test will look a little different but cover the same material.  I will send you home my version of the practice test on Monday. But if you would like to look ahead over the vacation here is the link.
(We still have to practice more with triangles and learn about quadrilaterals. Other than those two topics, we have learned all of the material for this module.)
g4-m4-end-of-module-assessment
I have always promised my studnets that if they work hard, I will let them have fun times too.
On Friday, we will spend our last period exchanging Valentine cards and goodies with each other. If you would like to bring something in for your friends, you are more than welcome to do so. I ask that you bring enough for everyone in the class. There are 24 students this year. Any candy will need to be eaten at home with your parents' permission.
:O) Mrs. Spata
Be sure to check out our new page…
"Photo Gallery 2013-2014″!
I have posted pictrures from our recent Native American Day!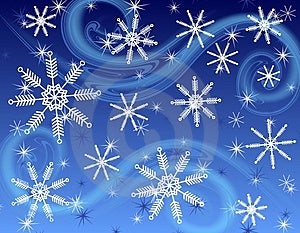 Due to the two snow days that occurred this week the district calendar has been modified.
Please mark your calendars.
School will now be in session on Friday, May 23rd and Tuesday, May 27th.
I am having technical difficulties right now…so sorry this isn't fancy!
Visit kidsteachingkids.edublogs.org to watch video tutorials that the class made to help each other prepare for the test on Monday. Be sure to use the practice test and look over the answer key to see what is expected to earn a 4.
You have all been working so very hard!! Study so that you can show what you know!!
P.A.R.P officially begins this Saturday! Send your contract in by Friday.
Please read over all of the information sent home today. (I know it was a lot!)
There are many great events coming up in the next few weeks to help us celebrate our love of reading! Be sure to check out the calendar in the packet for dates and times!
:O) Serena Spata
Please try to participate by filling out your postcard booklet with at least 7 addresses. There is no pressure to purchase anything!
If we receive back enough booklets we receive Time For Kids for free for our classes next year. Last year's participation has allowed us to receive the magazine this year.
Students will also get a cute monkey pal and a chance to win a WebKins doll.
All packets due by Friday. Thank you!
:O) Serena Spata
Categories